Sacred patterned machines
£

185.00 Sold Out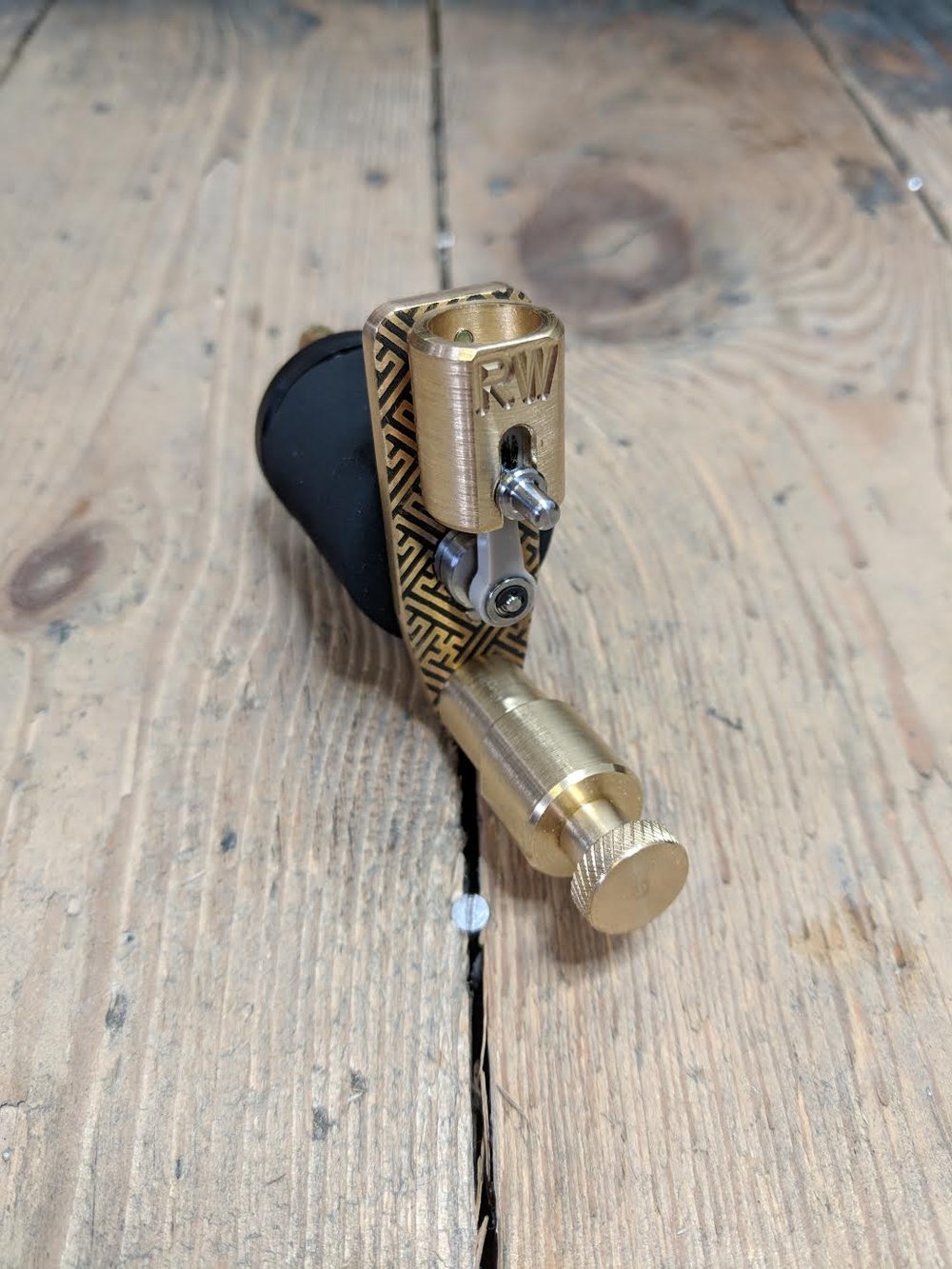 Due to the covid-19 situation, any machines bought will be delayed by a minimum of 2 weeks starting from the 23rd March 2020.
Once things start to settle down and lock downs are lifted, we will start to get through processing and sending machines.
Depending on your country, there may also be more delays receiving machines due to lock downs.
Keep safe.
**To protect your order - enter your shop address for delivery - see 'delivery/repairs/returns' for more information**
This machine is the same as the Plain brass/Retro ali machine but with the added greatness of a scared pattern running over the front of the frame.
- Works with standard needles or cartridges.
- Great for solid colour packing, shade and line work.
- Hard hitting and can be run slow or fast.
- Weight: 5.18oz(145 grams)
- 3.5mm stroke (pushes singles to 9L, great for black and grey and colour work).
- 4.2mm stroke (pushes singles to 18rl, great for solid colour/blackwork and whip shading).
- 12v motor.
- Optimal running voltage 5-8v.
Tensioners for this machine can be bought in the "Crane tensioner" section.
Share